Company
Leadership in AAV Gene Therapy
Our Vision
Bringing life-saving and life-altering cell and gene therapies to all.
A Partner You Can Trust in Cell and Gene Therapy
We leverage our extensive expertise in adeno-associated virus (AAV) gene therapy to efficiently and effectively create the life-saving and life-altering treatments that have the potential to transform patients' lives.
01.
Our highly experienced, collaborative team, led by a dedicated Program Leader, will partner with you to develop a plan tailored to your specific requirements. Our Program Leaders are technical experts with a deep understanding of end-to-end product development who can effectively manage the strategic and operational activities of your program.
02.
With consistently achieved bioreactor titers of >1E15 vg/L and purity of >90% full capsids, The Full Solution™ is optimized to deliver high-quality product when you need it to support your program requirements.
03.
Each team has in-depth knowledge of their function and of The Full Solution™ suite of services, so you can trust that your project is in capable hands from start to finish.
04.
Whether you are seeking
construct and plasmid design services*
process development
product optimization*
manufacturing scale-up
our expert team will design, evaluate, and execute for consistent manufacturing success.
*Patents pending.
05.
Our analytical method and process development teams will help you achieve the level of product quality you need to provide a smoother runway into clinical and commercial production.
06.
Our manufacturing team understands the subtle nuances of making AAV products for clinical and commercial applications and has the experience needed to deliver robust and reliable performance.
Because of our extensive experience and understanding of cell and gene therapy—and our unwavering focus on quality— you can be sure our suite of services will meet expectations.
Product quality?
Confirmed.
Product quantity?
Assured.
Our Fully Equipped Cell and Gene Therapy Facility
Our Greater Boston area site is equipped for
2, 50, and 2000L scales for process development
500L for GMP manufacturing.
Close to Boston and Cambridge, near some of the best educational institutions,
we have a vast array of scientific and business expertise.
Oxford Biomedica's state-of-the-art,
91,000-sq-ft cell and gene therapy manufacturing facility provides full-scope process and analytical development, and GMP manufacturing.
Our facility is equipped to
support multiple products concurrently
offers single-use technology, eliminating potential for cross-contamination.
Our Plasmid Systems
The Full Solution™ suite of services has the
flexibility and adaptability to support both dual- and triple-plasmid transfection systems
design and optimization to maximize performance and increase product quality
Rigorous analytics have helped optimize both dual- and triple-plasmid system integration, so we can tailor our services to your specific needs.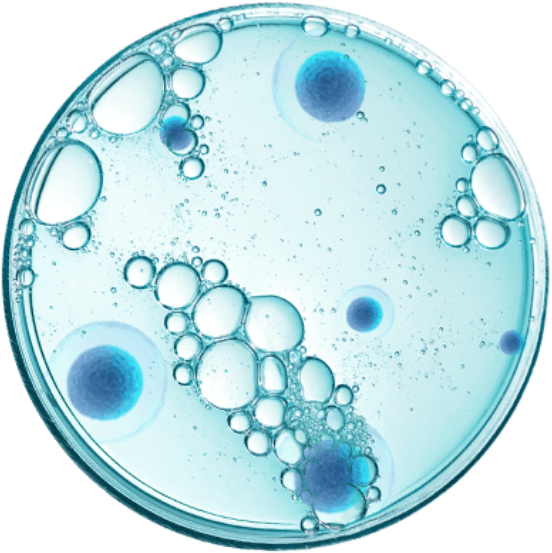 Our Purification Process
Our proprietary purification process* is extraordinarily adept at separating empty and full capsids. We have demonstrated consistent isolation of full capsids
achieving >90% full AAV vector at commercial scales
*Patent pending.
Plug-and-Play Efficiency, Tailored to Your Specific Needs
The Full Solution™ suite of services is
highly reproducible
fully plug and play
cost-efficient, delivering consistent vector genome productivity and product quality
enabling us to offer
Bioreactor titers >1E15 vg/L, 10X above the industry average
>90% full capsids
Our GMP process can support a range of products with
varying AAV serotypes
multiple genes of interest
robust, quality-focused process
Our ability to produce high bioreactor vector genome titers >1E15 vg/L enhances the overall productivity of the process, leading to
optimized cost per patient
substantial time savings
With our highly effective purification process, you can be assured that
your product has been manufactured to meet regulatory requirements and deliver the right product quality to your patients.
Together, these aspects of our process allow us to
produce your product quickly
save time and resources
move your product through drug development, IND or CTA, clinic, BLA, and to market faster to benefit patients
The Force for Greater Good
Through novel technology, high-level expertise, and an accelerated learning approach, we aim to generate life-altering treatments for all.
Top